Sarah Huckabee Sanders ("The Best Information")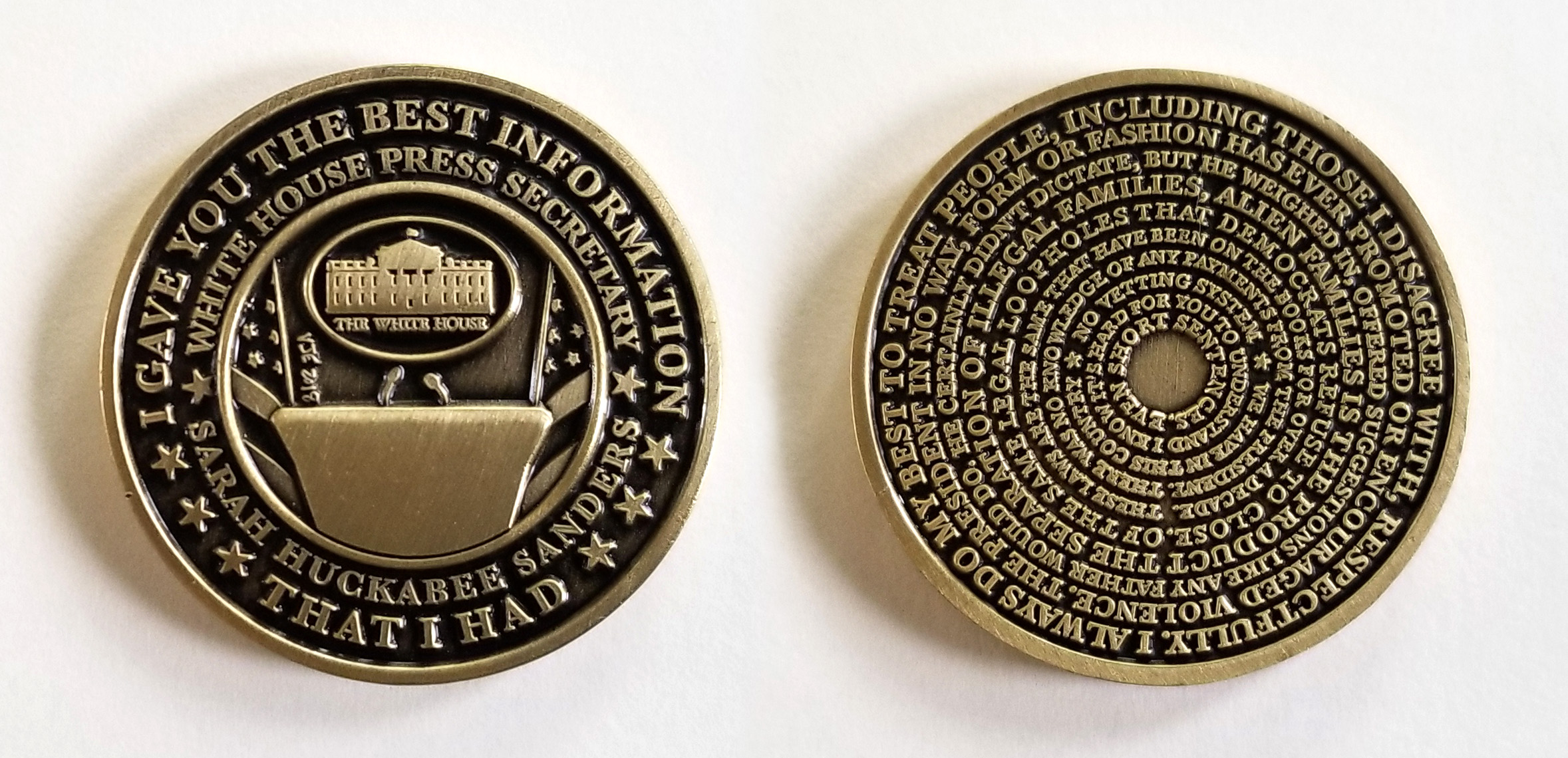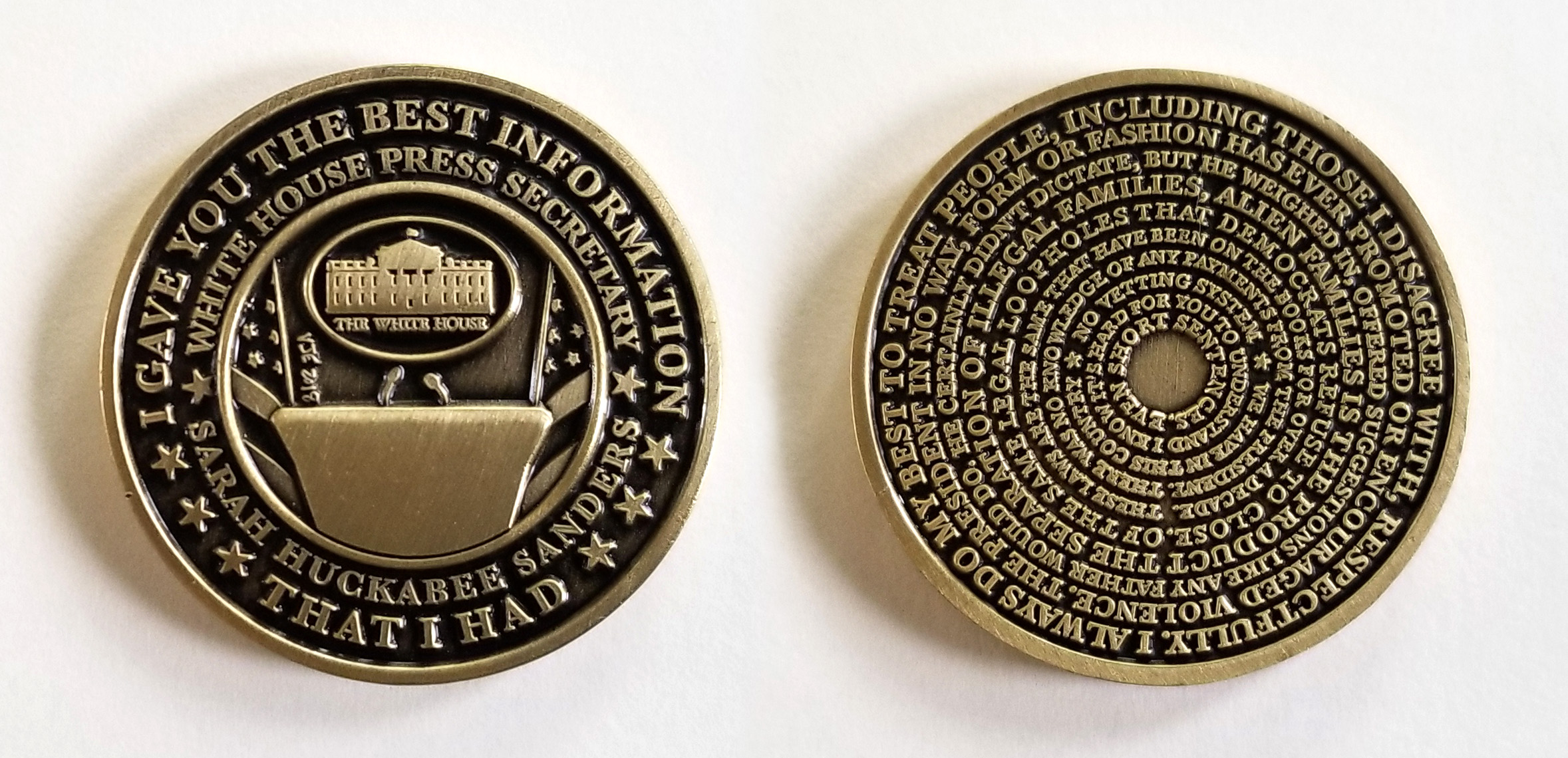 Sarah Huckabee Sanders ("The Best Information")
Sarah Huckabee Sanders (The Best Information)
by Valery Jung Estabrook
Two-sided cast metal coin
1.5" diameter
Edition of 1000

Comes in protective sleeve, with certificate of authenticity signed and numbered by the artist.
Press Secretary Sarah Huckabee Sanders get her own coin dedicated to the many lies and intentionally misleading statements she's made to the public. The back of the coin features Ms. Sanders own words. Antique brass finish.